mixi, Inc. (Bicycle Race)
Strong, uninterrupted video transmission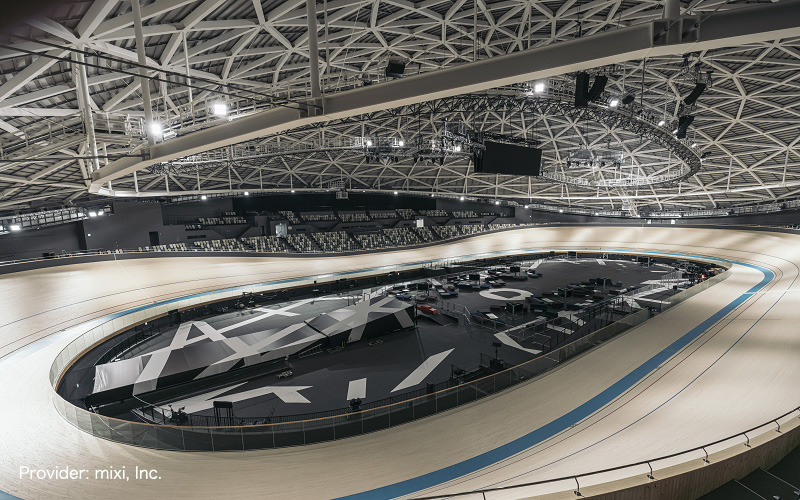 mixi, Inc. conducted a video transmission test of a bicycle race using the private sXGP LTE service.
With regular Wi-Fi, there were disconnections and interference, whereas sXGP made video transmission possible without interference with other signals.
Video was transmitted via sXGP and was used for the live broadcast of the PIST6 Championship race that was held at Tipstar Dome Chiba, a dome-shaped facility for cycling.
sXGP compatible smartphones were mounted onto bike handles, and even with racers reaching speeds of up to 75 km/ph, real-time, stable video transmission was achieved.
Inserting the bicycle-mounted video from the same perspective as the racers into normal video taken outside of the race track delivered an even more exciting race to the viewers.

Actual video transmission via sXGP on YouTube
※Video of wireless transmission via onboard camera using sXGP is around 2:20